Christmas goodies from Richard Durrant
Still wondering what to get for the 'person who has everything' this Christmas? Here are a few seasonal ideas for some great Christmas gifts from Richard Durrant.
Richard is currently in the midst of his Magical Candlelit Christmas Tour. Let's hear how it's going in his own words:
"Kicking off the tour with a packed house and news of further sell outs was a great way to start my Christmas shows – but this was also the first real test of my idea to bring Amy Kakoura and Nick Pynn together in the same show. Did it work?  Well – yes. It was a dream come true – these two are great musicians and great entertainers and the sound of our first trio had a sort of triumphant ring. It really is a  beautiful, folky, wintry recipe that we have cooked up and it seems to be a lot more than the sum of its parts.  But then the same can be said of Christmas…"
If you're looking for a rather special pre-Christmas treat be aware that tickets are selling fast – check for the latest availability near you:
And looking ahead to 2017 some of Richard's show are already on sale…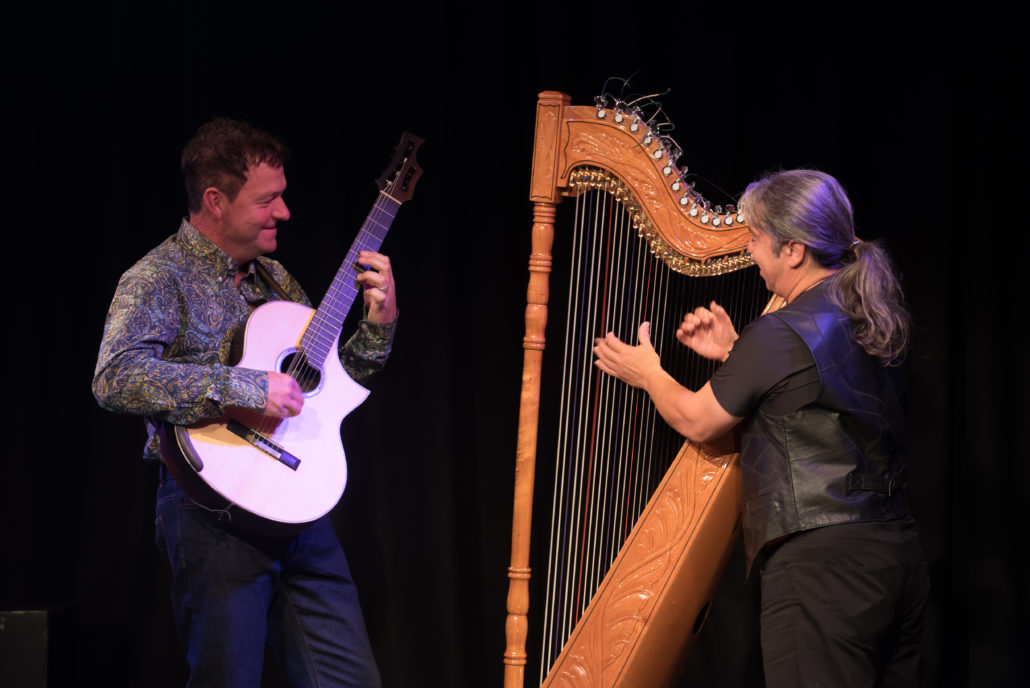 Following the huge success of the partnership with the Paraguayan harpist Ismael Ledesma, Richard and he are recording an album in January and performing together at the Ropetackle Arts Centre in Shoreham-by-Sea on Tuesday 24 January before heading of to Paraguay when they take their musical partnership to South America. Tickets would be a really special Christmas present:
Another great Christmas present would be a couple of tickets to see Stringhenge. Richard Durrant's latest musical adventure will feature the Sussex built Uffington Tenor Guitar and a unique six string Concert Guitar, built in Lincolnshire and made from 5,000 year old bog oak.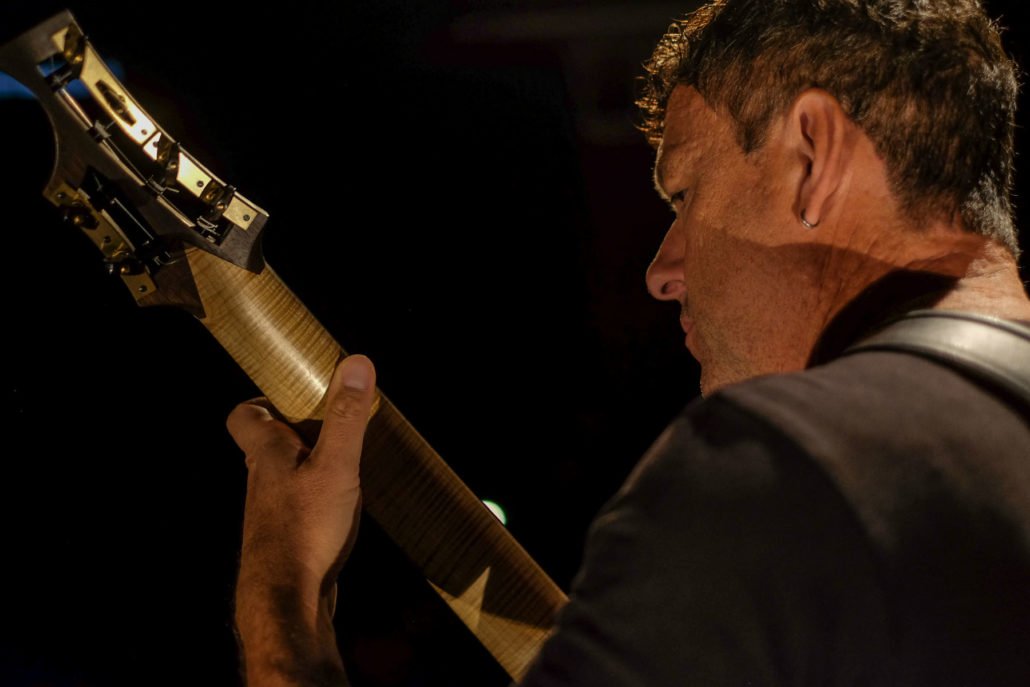 Stringhenge is as beautifully produced and richly visual as any of Durrant's recent tours. Its also unplugged allowing you to hear and feel the vibrations of the wood in these incredible guitars. Durrant plays them brilliantly and is a clever weaver of intriguing tales linking music from the neolithic to the 21st century.
Tickets for several Stringhenge concerts are already on sale:
Ditchling, East Sussex: 24 March
Shoreham-by-Sea, West Sussex: 22 April
If it's stocking fillers you are looking for then check out the brilliant sounds of Richard Durrant from the Online Shop stuffed full of CDs and downloads:
And what better Christmas treat than Richards latest amazing, colourful and intriguing book: The Number 26 Bus to Paraguay. Containing eleven, previously unreleased, beautiful new guitar pieces, plus the story of how a number 26 Brighton bus took a musician all the way to Paraguay this really is a Christmas giveaway at just £20.
https://www.richarddurrant.com/wp-content/uploads/2016/02/christmas-guitars.jpg
1487
1821
admin
http://richarddurrant.com/wp-content/uploads/2016/06/rd1.png
admin
2016-12-16 13:04:41
2018-05-09 21:34:02
Christmas goodies from Richard Durrant