Richard Durrant
14 September 2019
:
9:30 pm
–
11:30 pm
Ce concert, intime et fascinant est l'occasion d'entendre un musicien de classe mondiale avec sa collection de beaux instruments acoustiques.

Le compositeur non-conformiste anglais, guitariste et virtuose de ukulélé, Richard Durrant, interprétera des airs folkloriques britanniques aux côtés d'œuvres de JS Bach, Django Reinhardt et Agustin Barrios.

Ce spectacle il nous donnera en solo au Café.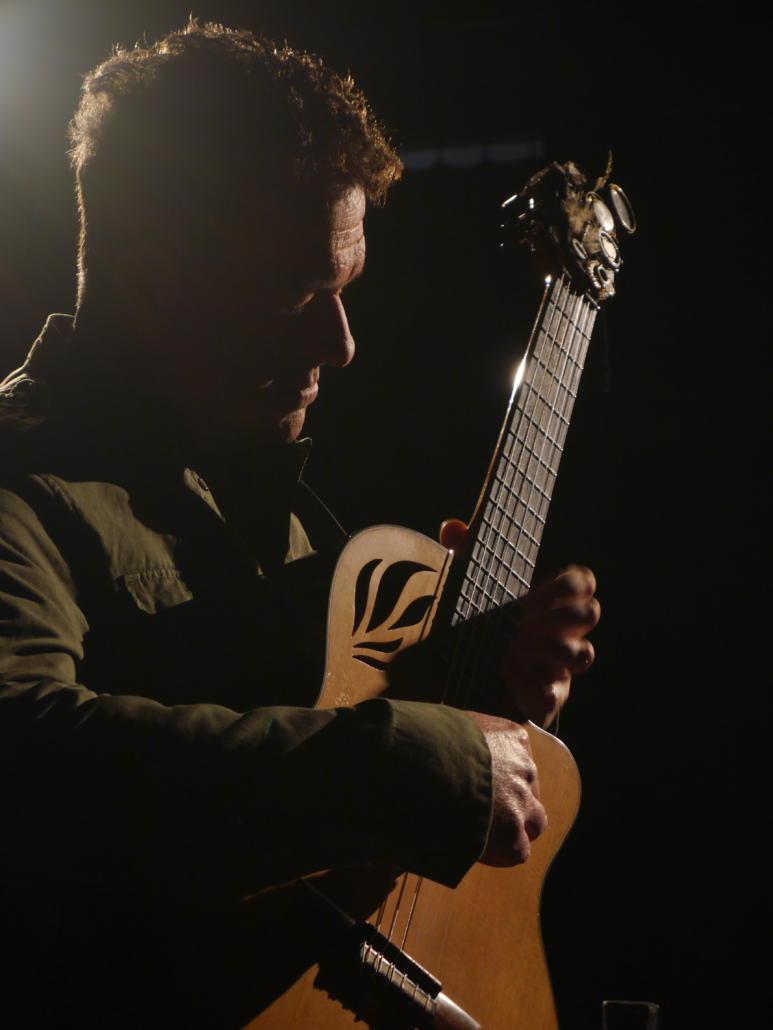 The Café du Boulevard is the cultural heart of the Pays Mellois, the Deux Sevres and beyond.

It's an art gallery, concert venue, bar and Brasserie restaurant all rolled into one exciting place to be.

Top class bands and performers from all over Europe, play throughout the year with styles ranging from Breton folk to Rap.

Le Café du Boulevard est le cœur culturel du Pays Mellois, des Deux-Sèvres et au-delà. C'est une galerie d'art, une salle de concert, un bar et une brasserie qui forment un lieu passionnant.

Des groupes et des artistes de premier plan venus de toute l'Europe jouent tout au long de l'année dans des styles allant du folklore breton au rap.
Tarif: 6 euro tarif unique Diner propose à partir de 20h
Reservation: au 05 49 27 01 28