French Guitar Adventurers – July 2020
French Guitar Adventurers – July 2020
Richard Durrant's French Guitar Adventurers holiday is for classical and acoustic players of mixed styles and abilities. It takes place in July and September each year in the South of France.

Up to 10 guitarists spend a week together developing musical and technical ideas and working towards an end of week concert. Musicians can bring a partner.

There are trips out and plenty to keep partners entertained.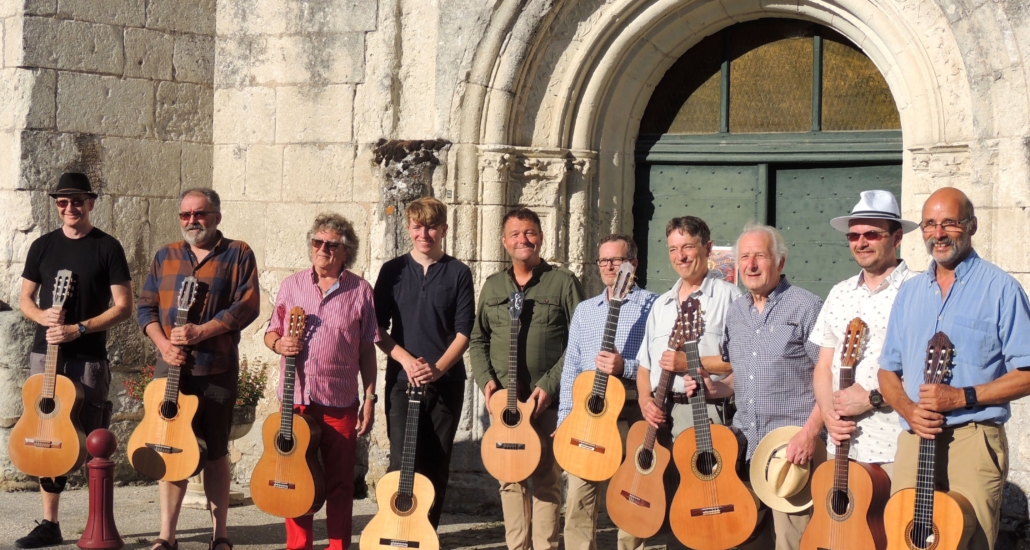 FGA is now entering its fifth year and many lasting friendships have been forged – some of the players return each year.

Says Richard: "Each guitarist has to show flexibility, generosity and understanding as well as being prepared to work hard. Luckily these are qualities that I consider to be key ingredients of good musicianship.
"It also makes for wonderful music making, a steep learning curve, strong camaraderie and a great end of week gig!"

Each holiday takes place at the beautiful French Retreat near Chalais to the east of Bordeaux.

All places are full board, the accommodation is high quality with fabulous food, great facilities and a swimming pool. They are hosted by Richard and his wife Louise.

For further details about price and to discuss your suitability as a player please email: info@richarddurrant.com