Richard Durrant Candlelit Christmas – Mold, Flintshire
Richard Durrant Candlelit Christmas – Mold, Flintshire
20 December 2019
:
7:30 pm
–
9:30 pm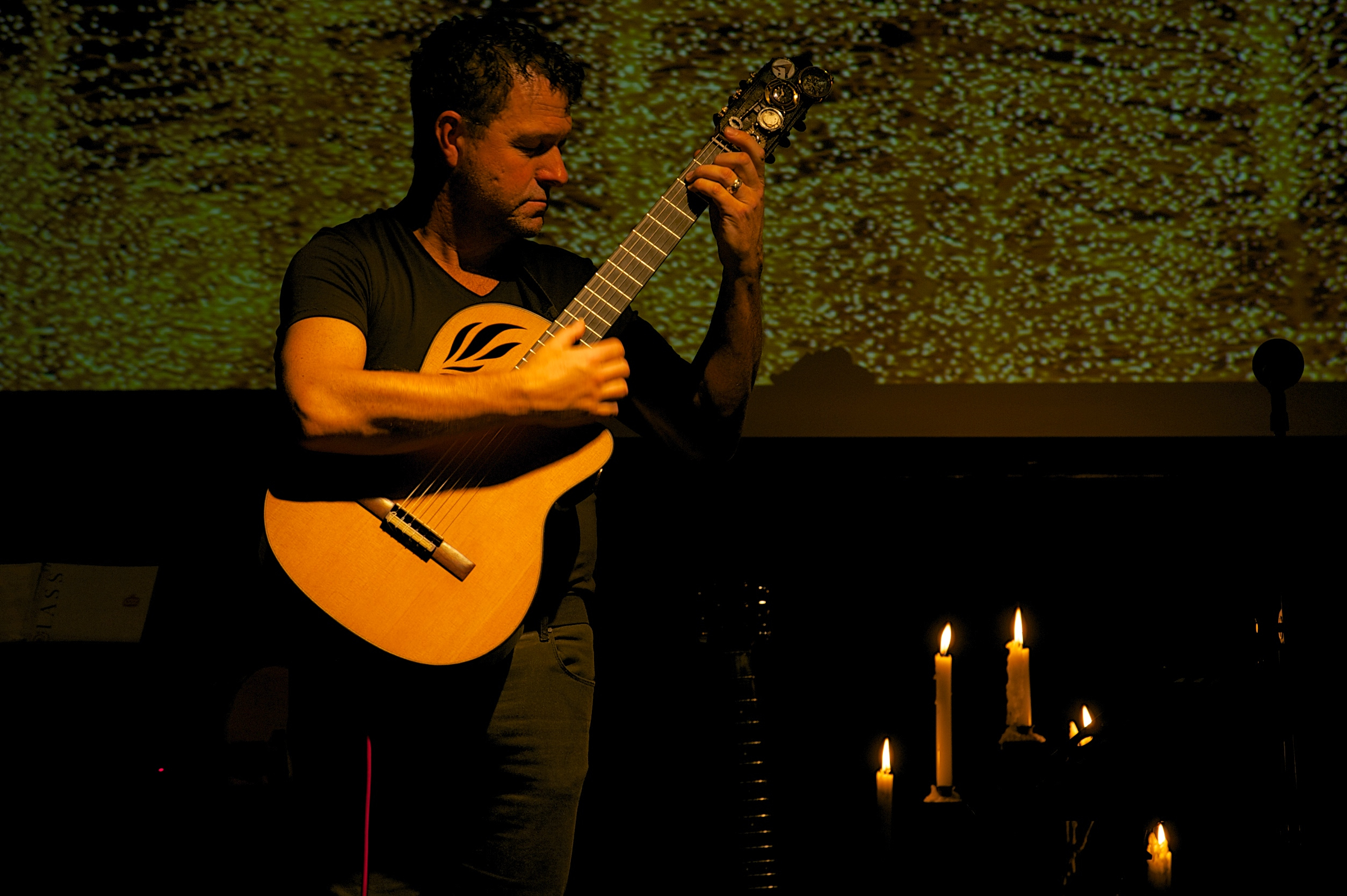 With special guests Amy Kakoura & Nick Pynn
Guitarist and composer Richard Durrant heralds the start of the Christmas season with singer Amy and master fiddler Nick to serve up a festive feast of acoustic Christmas music.
This unique show mixes chart topping Christmas songs with early music repertoire, British folk, traditional carols and solo guitar works.
Hosted by natural storyteller Richard, this is a family friendly event full of midwinter charm.
Over many years Richard's Candlelit Christmas concerts have become a seasonal tradition eagerly awaited by music lovers across the UK.
In 2018 live tracks from the tour were featured on BBC6 Music.
"A magical show that brought a sense of peacefulness to an otherwise hectic time. This was both a Christian and Pagan celebration without any sparkly tinsel and commercial sentimentality. Durrant's playing was masterful, creating the right seasonal feel to this family show." Brighton Argus

" ..technically impressive guitar playing on the folk/classical cusp…" The Independent

"An all embracing winter tapestry…whether pure instrumental or paired with Amy Kakoura's soothing tones, it's a tasteful celebration." Guitar & Bass Magazine
Tickets: £10 – £20
To buy tickets telephone: 01352 344101 or 01352 701521 or online at www.theatrclwyd.com