This year Richard Durrant brings us a rather special musical celebration of midsummer and a classic collection of new pieces, old favourites, tales from the road and the occasional song inspired by the summer solstice. We talk to Richard to find out more…
You are no stranger to extended UK wide musical tours. How did all this begin?
"Over the past 15 or so years playing my Christmas tour has proved to be a wonderful adventure. My encounters have been with both Christianity (from church avoider to minister of communion) and paganism (living at the feet of the Long Man of Wilmington on an ancient trade route and fascinated by the hill barrows and sacred sites along the south downs).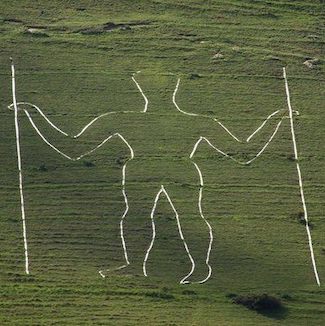 "This has enabled me to use music and my Christmas audience to arrive at a much clearer understanding of midwinter & Christmas and what it means to different people. I understand a lot more about this time of year now – and of course about myself in relation to Christmas and the solstice."
'One is left with the impression of a man who loves music and life in equal measure.'

Gramaphone Magazine
So why Midsummer?
"Now I want to begin to explore the real meaning of midsummer, a time as significant as the winter solstice. This year is the start of a long journey as I try to make sense of it all – just as I did with those early Christmas tours."
So what are the challenges for you in creating Music for Midsummer?
"Last December, at the matinee on the solstice, I managed to engineer it so that I began playing Barrios's musical prayer in full, bright sunlight and ended it in total darkness (apart from my candles). This was a moment I will never forget and the audience got the significance in all it's layers – beyond the obvious trick with the timing."
"It's not so easy with midsummer because we don't have the tangled, hyped expectations and emotional depth of Christmas tacked onto the solstice. The world doesn't stop in June as it does in December – well, not for most people. It does for me on the summer solstice though, just as it does on the equinoxes – maybe I'm just a bit of a weird beard!"
'My new favourite guitarist…Richard Durrant sits completely outside the accepted genres. He has a peculiar and wonderful mind.'

Tom Robinson, BBC 6 Music
And what sort of music can we expect at Music for Midsummer?
"I'll be playing my own guitar solo Book of Spells and Bach's 3rd Cello Suite. I shall also play some British folk contrasted with music from the Tropic of Capricorn with some great pieces from Venezuela and Paraguay. I shall be adding music right up to the wire to try and give us a glimpse inside midsummer. One of the great things about this first tour is that the gigs are spread across a wide area of England and Wales so I get to see the countryside lit by that magical midsummer sun."
Music for Midsummer 2019
11 May Exclusive Studio Concert
5 June Aberystwyth
6 June Narbeth
7 June Kingskerwell
8 June Baulking
12 June Bexhill-on-Sea
20 June Crawley
21 June Brighton
22 June Stoke Golding
23 June Surprise Tour Finale!
https://www.richarddurrant.com/wp-content/uploads/2019/04/Music-for-Midsummer.jpeg
325
325
admin
http://richarddurrant.com/wp-content/uploads/2016/06/rd1.png
admin
2019-04-08 07:42:34
2019-05-31 14:50:14
Music for Midsummer