Five Days to Music for Midsummer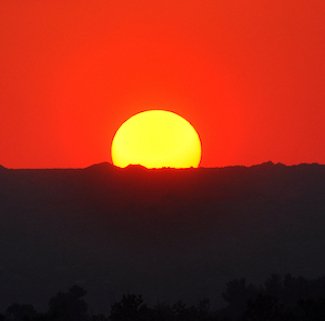 Richard Durrant's special musical celebration of midsummer inspired by the summer solstice starts in just five days in Aberystwyth and ends in early July in France …
Guitarist and composer Richard Durrant returns with a musical celebration of midsummer and another classic series of gigs on the folk/classical cusp.
As the solstice approaches Durrant reveals a collection of pieces, old favourites, tales from the road and the occasional song gathered together to mark the summer solstice.
'My new favourite guitarist…Richard Durrant sits comfortably outside the accepted genres.'
Tom Robinson, BBC6 Music
Tours such as this are not new to Richard. He has toured extensively around the UK with his Christmas show for 15 years. His encounters have changed him from church 'avoider' to minister of communion, although still fascinated by Paganism after some years living at the feet of the mysterious hill carving the Long Man of Wilmington.
Richard explains…
'I want to explore the real meaning of midsummer. This year is the start of a long journey as I try to make sense of it all – just as I did with those early Christmas tours.'
Richard's Music for Midsummer will include the entire Bach Cello Suite No.3 played on ukulele and Richard's very own work for guitar Book of Spells. As on the album Stringhenge British folk tunes will be mixed with the music of Bach. And the heat of summer will be felt in a selection of Spanish guitar works.
The summer solstice occurs when one of the Earth's poles has its maximum tilt toward the Sun. This is the day when the Sun reaches its highest position in the sky and the longest period of daylight. It happens twice yearly, once in each hemisphere.
Since prehistory, the summer solstice has been a significant time of year for many cultures who mark the date with festivals and rituals. In many regions, the summer solstice is simply referred to as 'Midsummer'.
Music for Midsummer Tour 2019
Join us for this special celebration of music at this magical time of the year. Find out if there is a performance near you: https://www.richarddurrant.com/events/
https://www.richarddurrant.com/wp-content/uploads/2019/06/Sunset-over-the-Mojave-square.jpg
325
325
admin
http://richarddurrant.com/wp-content/uploads/2016/06/rd1.png
admin
2019-06-01 23:26:17
2019-06-30 11:34:55
Five Days to Music for Midsummer